Tree Sparrows in the U.K.
Back in June we introduced the Birdorable Tree Sparrow. The Eurasian Tree Sparrow is a small passerine bird related the the House Sparrow. Tree Sparrows live across much of Europe and Asia, although numbers are declining in some parts of western Europe.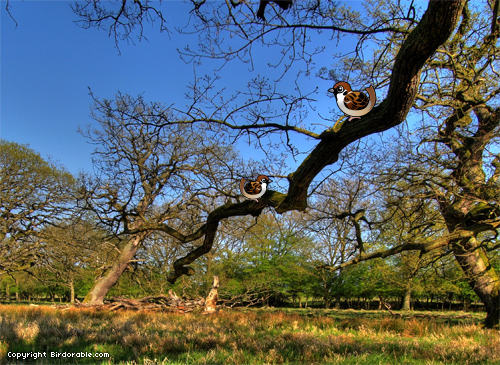 Tree Sparrows are unfortunately on the decline in the United Kingdom - up to 50% in some areas. Research is being done to determine the cause of the decline as well as track current successful sparrow habitat and breeding grounds. Sightings of Tree Sparrows can be submitted to researchers online at TreeSparrows.com. The website's newsletter provides updated information on the research project and national sightings. Swag to show your support is also available.