Bonanza Bird #17: Anna's Hummingbird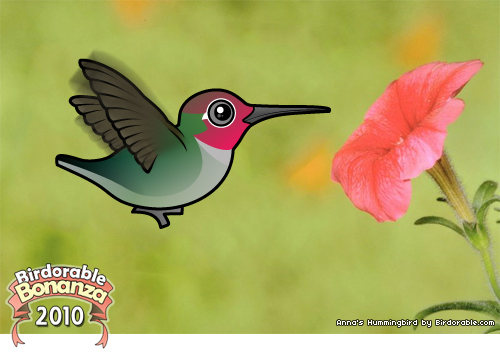 For 18 days we're adding a new Birdorable bird every day as part of our Birdorable Bonanza 2010. The Bonanza will be wrapping up soon! Today's bird is the Anna's Hummingbird! Anna's Hummingbird is a small species of bird native to the west coast of the United States. The species was named after Anna Masséna, Duchess of Rivoli, by French naturalist René Primevère Lesson.

Anna's Hummingbird by loismanow
Birdorable annas-hummingbird
Ladies Long Sleeve T-Shirt
Birdorable annas-hummingbird
Ringer Mug
Tomorrow's bird will be the 18th and last in the Birdorable Bonanza. Can you guess what it is?