Bonanza Bird #12: The Chattering Lorikeet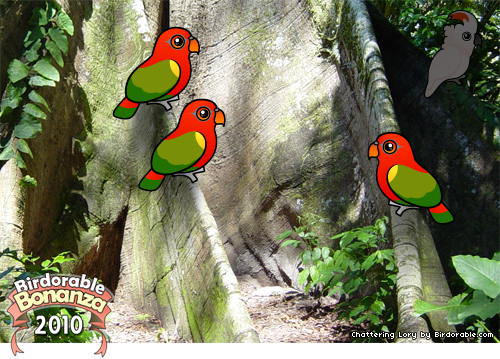 For 18 days we're adding a new Birdorable bird every day as part of our Birdorable Bonanza 2010. Today's bird is the Chattering Lory. The Chattering Lory is a beautiful species of parrot native to parts of Indonesia. They have gorgeous bright red heads and bodies, with green wings and orange beaks.
Chattering Lory by dbillian
Tomorrow's bird is a beautiful North American duck. Can you guess what it is?