Bonanza Bird #4: The Andean Condor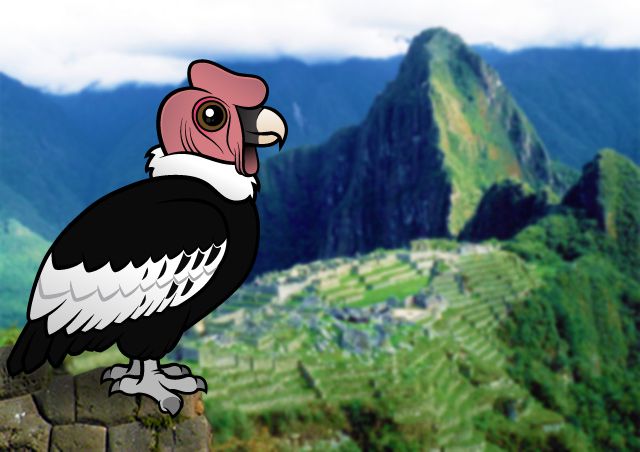 For 18 days we're adding a new Birdorable bird every day as part of our Birdorable Bonanza 2010. Today's bird is the endangered Andean Condor! Andean Condors are large birds that live in western parts of South America. They are among the largest flying birds, with a massive wingspan which may exceed ten feet! Andean Condors have relatively featherless heads, like other birds in the condor and vulture families. Males sport fleshy combs on the top of their heads and a wattle of skin on the neck. Both sexes sport a white fluffy neck "cowl."
Andean Condor by Fabio Mandrioli
Tomorrow's bird is a funny bird from Australia. Can you guess what it is?