Bonanza Bird #3: The Prothonotary Warbler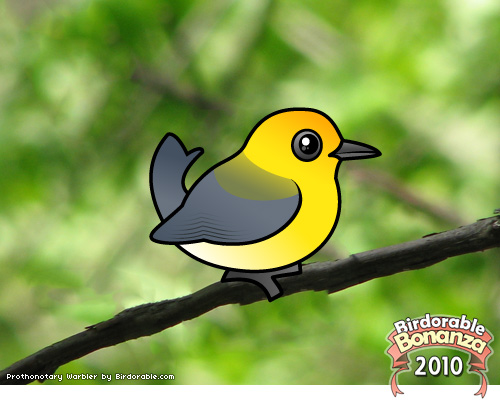 For 18 days we're adding a new Birdorable bird every day as part of our Birdorable Bonanza 2010. Our third bird is the Prothonotary Warbler, a brilliant yellow in the forest. Prothonotary Warblers are among the most brightly-colored warblers. Males are brilliant yellow overall with blue-grey wings. Females are similar, but duller; both sexes have black beaks and bright black eyes. Prothonotary Warblers are named for their yellow coloring. Prothonotaries were clerks in the Roman Catholic Church who traditionally wore robes of deep, bright yellow.

prothonotary warbler by bmajoros
Tomorrow's bird is a large endangered bird that lives in South America. Can you guess what it is?