Bonanza Bird #7: Southern Cassowary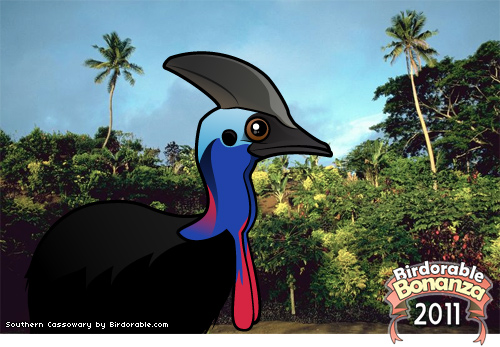 For 19 days we're revealing a new Birdorable every day as part of our Birdorable Bonanza. Today's bird species in the Southern Cassowary!

Southern Cassowary by A.J. Haverkamp
The Southern Cassowary is a large species of flightless bird. They live in Indonesia, New Guinea, and parts of Australia. Southern Cassowaries are known to be deadly to humans. They are equipped with a sharp, dagger-like claw on each of their very powerful feet. Cassowaries will attack when provoked, so if you see one - give it some room!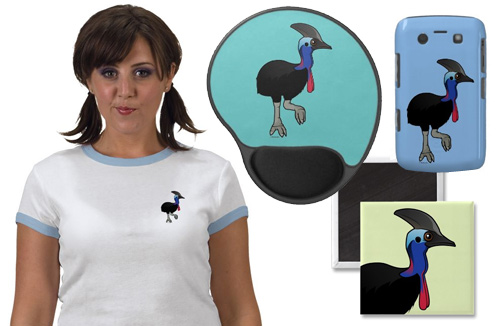 Tomorrow's bird is the Old World counterpart of the New World Snowy Egret. Can you guess what it will be?