Get a FREE Birdorable holiday card!
From now until November 24th, Birdorable fans can pick up one free holiday card from our shop, fulfilled by Zazzle. Pick one of the following two cards and use the code FREEBIRDCARD at checkout to complete the offer.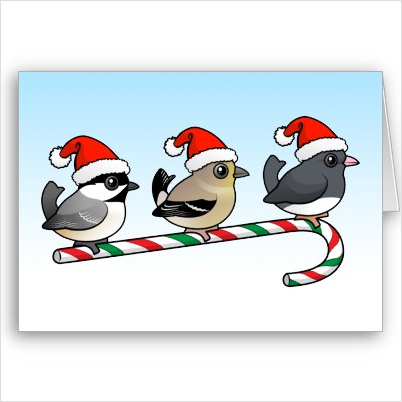 Three Christmas Songbirds (US) by Birdorable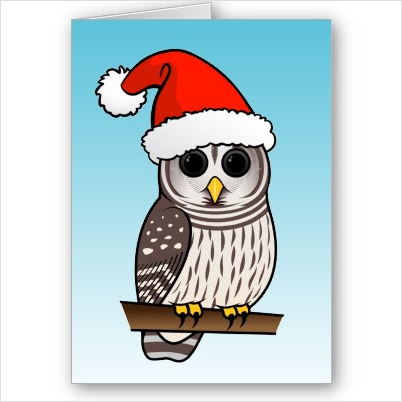 Christmas Barred Owl Santa by Birdorable
While shipping is not included in this offer, Zazzle does have an unlimited shipping program called Zazzle Black. You can sign up for a free 30-day trial of Zazzle Black and your shipping for this card and any other Zazzle purchases will be free for the next 30 days. A year of Zazzle Black is just $9.95, so if you like the free trial, purchase Zazzle Black for the year and enjoy unlimited free shipping on all future Birdorable Zazzle purchases for the year. Limit one card per customer. Remember, the free Birdorable card offer expires on November 24.
Legal:100% of card net sale price (excluding shipping and taxes) is deducted when qualifying http://www.zazzle.com/137307935659402897 & http://www.zazzle.com/137349325222310064 greeting card is purchased from http://www.zazzle.com/birdorable and the coupon code FREEBIRDCARD is applied at checkout. Offer does not apply to create your own cards. Offer does not apply to card orders of two or more. Buyer is responsible for shipping and handling and sales tax charges. Failure to comply with promotional offer conditions may result in order cancellation. Offer is valid through November 24, 2011 at 11:59pm PT. Offer does not apply to past purchases and may not be combined with any other Zazzle promotional or volume discount offers. If a volume discount applies to your order, you will receive either the discount set forth in this offer or the standard volume discount, whichever is greater. Offer valid on Zazzle.com only.