Birdorable Cocks-of-the-Rock in Peru!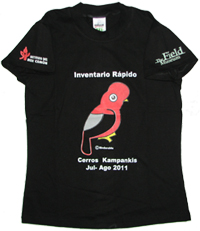 We at Birdorable are proud to have provided use of our cute Andean Cock-of-the-rock image to The Field Museum's 24th rapid inventory team that traveled to the Kampankis mountains of Peru this summer. A few months ago, we were kindly contacted by one of the conservation biologists working on the survey. We were asked if our Andean Cock-of-the-rock could be used for the team's t-shirt, and we were happy to comply! The survey was done in northern Peru, in an area where Andean Cocks-of-the-rock are abundant. Below is a photo of some of the team members when they recently arrived in Tarapoto after the survey. If you look closely, you'll find at least five Birdorables in the photo!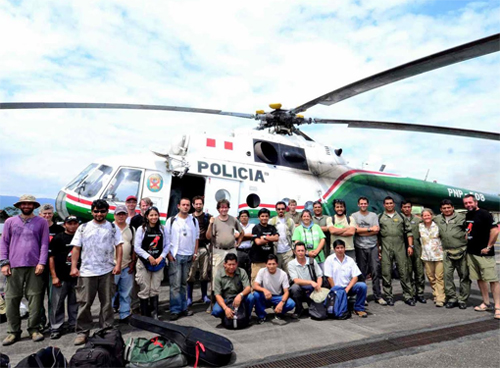 These surveys are huge team efforts and entail adventure and discovery. For example, the above photograph was taken during an earthquake after a multi-day weather delay. If you'd like to learn more about the high adventure and about the fascinating work done during the rapid survey of the Kampankis mountains, check out the rapid inventories of remote regions blog.