Birdorable American Flag Coloring Page
In honor of Memorial Day we present this new coloring page featuring the American Flag represented in cute Birdorable style. Red Cardinals, White Doves and Blue Jays stand in formation creating the stars and stripes of the flag.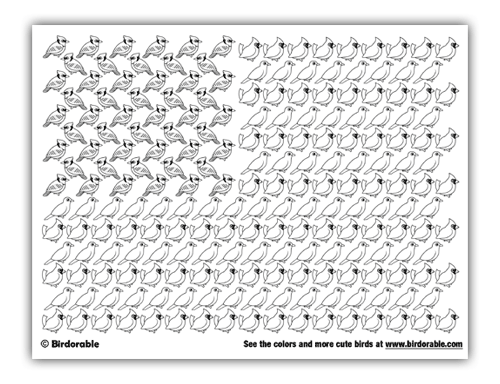 This download will be available until July 4th 2011. Check here for more coloring pages. Subscribe to the Birdorable Blog by RSS feed or by email to get notified when new downloads like this are added. Also check out this Birdorable U.S. Flag on t-shirts, tote bags and more. This cute design for patriotic Americans on Flag Day, the 4th of July, Memorial Day, or any day!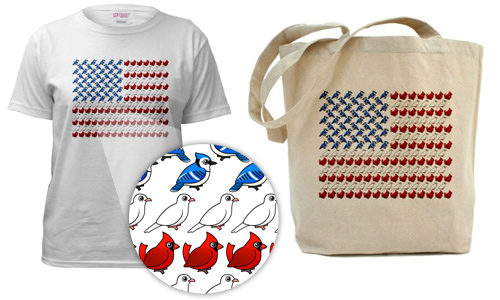 Birdorable US Flag Women's T-shirt and Tote Bag
Have you used our coloring pages at home, in your classroom, or at an event? We'd love to hear about it! Send us photos of the pages in action, or the final result – we may showcase them on our blog!