New Coloring Pages: Pied-billed Grebe and Great Crested Grebe
We've just added two new coloring pages with Birdorables from the grebe family. The Pied-billed Grebe is a cute little diving bird that lives across the Americas. The Great Crested Grebe is a larger grebe that can be found in Europe and Asia. Go to Coloring Pages to download these two new PDFs. You can check our Meet the Birds page to get some color guidance.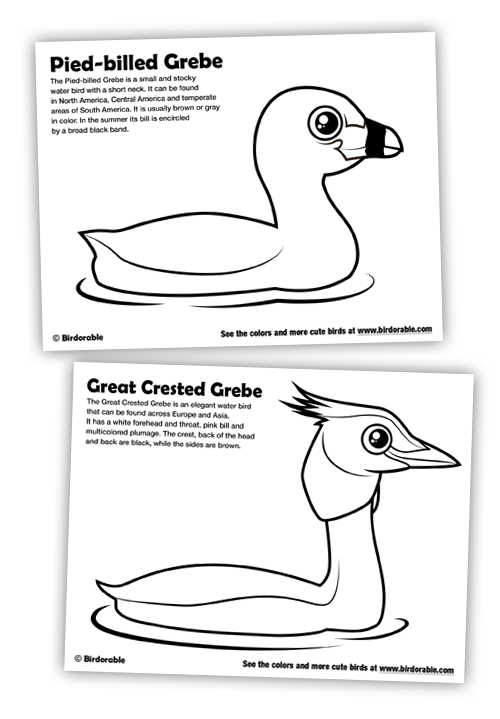 These downloads will be available until 15 May 2011. Check here for more coloring pages. Subscribe to the Birdorable Blog by RSS feed or by email to get notified when new downloads like this are added. Have you used our coloring pages at home, in your classroom, or at an event? We'd love to hear about it! Send us photos of the pages in action, or the final result - we may showcase them on our blog!