A lek is a group of male animals, most commonly birds or insects, that gathers as part of a breeding strategy. The males perform displays in an arena-like setting in order to lure observing females into mating.
Lekking in most bird species is like a big mating party where males perform dances, sing songs, and display strange body art to entice females. Females gather around the lek to watch the performances, comparing the potential partners and then eventually accepting the invitation of a male bird to mate. But then the party is over -- males are completely uninvolved in nesting activities like incubation and brooding.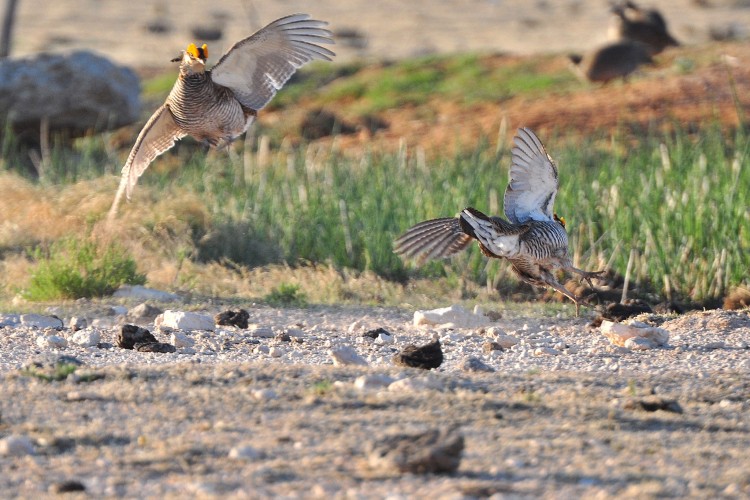 Although this type of mate selection might seem to indicate a lack of partner fidelity, in many bird species females only come to lekking sites when their (previous) male partner is present.
Some bird species that display lekking behavior include the Long-wattled Umbrellabird, Black Grouse, Sage Grouse, Capercaillie, Kori Bustard, Sharp-tailed Grouse, birds-of-paradise, the Kakapo, and the Greater Prairie-Chicken and Lesser Prairie-Chicken.
Other species that engage in lekking include some types of paper wasps, fruit bats, bullfrogs, and moths.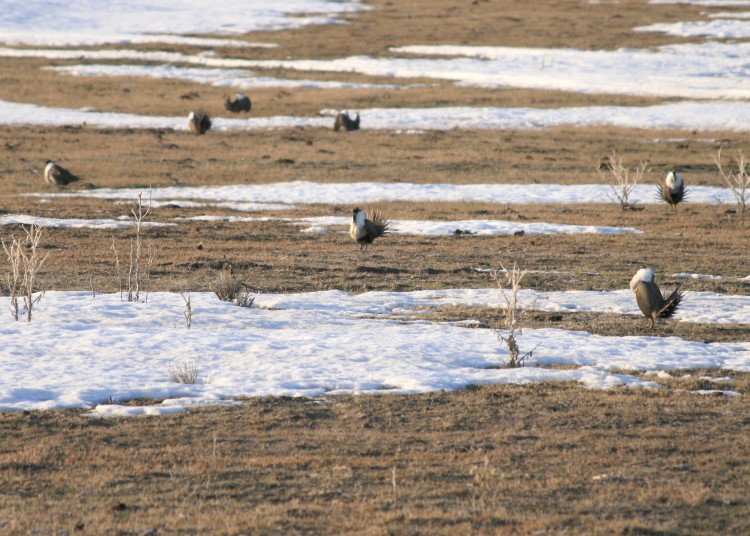 Birdorable Gifts Featuring Birds that Lek