Burrowing Owl coloring fun!
A few months ago we were asked by the Saskatchewan Burrowing Owl Interpretive Centre if we could provide our Burrowing Owl coloring page to be included in their resource material kit. Naturally, we were very happy to oblige! The Centre kindly sent us this photo of a rather impressionistic coloring sheet making an appearance alongside some young visitors and a very special guest, George the Burrowing Owl.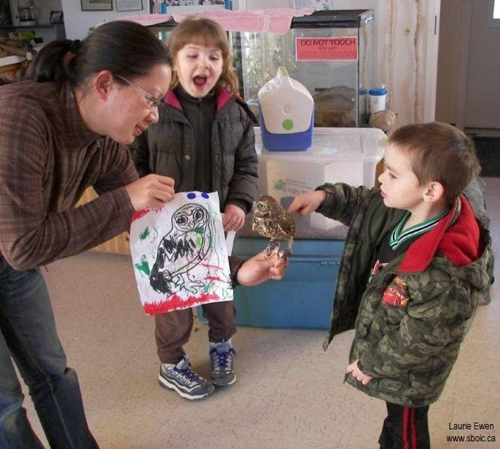 If you've colored in any of our Birdorable coloring pages, we'd love to see what you've done! For more Burrowing Owl fun, be sure to check out George's Blog!