Birdorable Northern Fulmar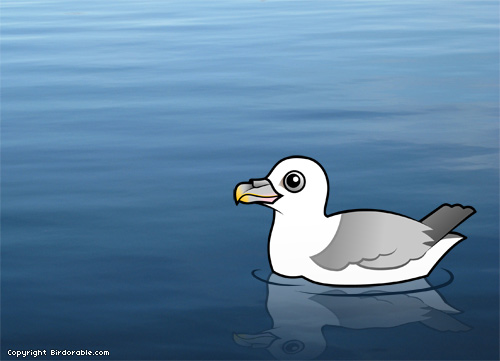 The Northern Fulmar is a petrel that lives in the northern oceans, across the Atlantic and Pacific. It is abundant in Alaska and the Canadian Arctic, but few people ever see them there as they tend to breed in remote places. In contrast, around Iceland, the Faroe Islands and British Isles they have undergone a spectacular increase in their population in the last two centuries and they are commonly seen as a result. They are one of the longest-lived birds, with an average life span of about 32 years. In Scotland, birds that were banded in 1951 were still found breeding in 1990 at ages likely greater than 50 years!
It is similar in appearance to a gull, but stockier with a thick neck and more rounded wings. They have a short, thick bill, with a little tube on top. Fulmars come in many different colors, referred to as light morph, intermediate morph and dark morph, but also in every gradation in between. There is no generally accepted explanation for this variety.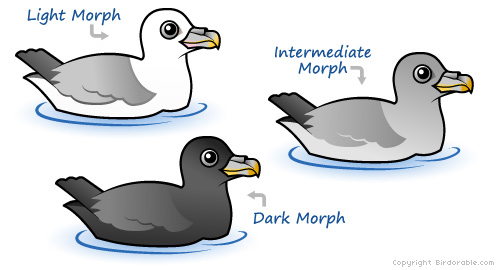 Here is a picture of a dark morph Northern Fulmar:
If you like our cute Northern Fulmar, check out our other 233 Birdorable birds.