Bonanza Bird #12: Great Black-backed Gull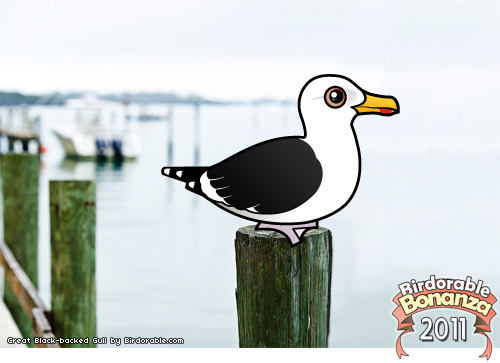 Today's bird, and the 12th species in the Birdorable Bonanza, is the Great Black-backed Gull!
Great Black-backed Gulls are the largest species of gull in the world, larger than the very common and oversized Herring Gull. Like many gull species, Great Black-backs will scavenge for much of their food. They will also take live prey, using a variety of techniques including drowning and vigorous physical attack. These large and sometimes predatory gulls have very few predators to fear themselves.
Tomorrow's bird is a small American bird that perched in an open field sings "dick dick ciss ciss ciss". Can you guess what it will be?