Bonanza Bird #10: Pink-footed Goose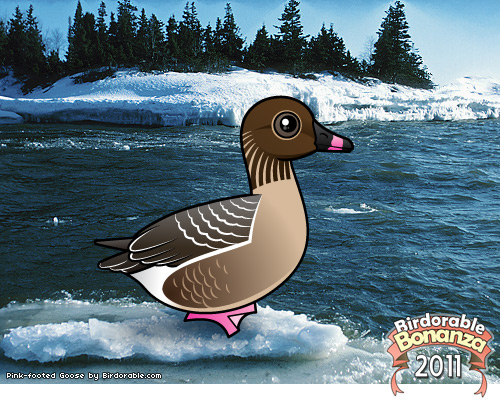 Today's bird, and the 10th species in the Birdorable Bonanza, is the Pink-footed Goose!

Pink Footed Goose by Hilary Chambers
The Pink-footed Goose is a migratory species of goose that breeds in parts of Greenland, Iceland, and Norway. The species population has increased dramatically over the past 50 years, mainly due to extra hunting restrictions in their winter range. The Pink-footed Goose featured prominently in the recent birder movie The Big Year. Two of the main characters missed out on seeing the rare vagrant to the United States early in the film (and early in the big birding year). The bird appears again later in the movie as well.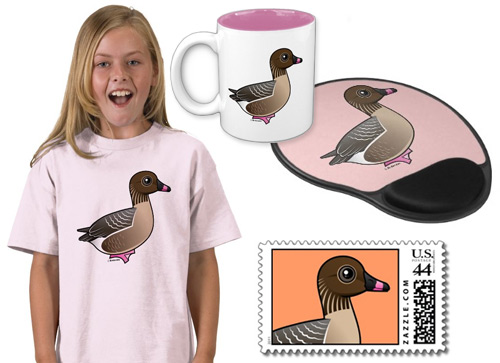 Tomorrow's bird is a quail that can be found in eastern United States and is named after its characteristic whistling call. Can you guess what it will be?