Introducing the Hooded Warbler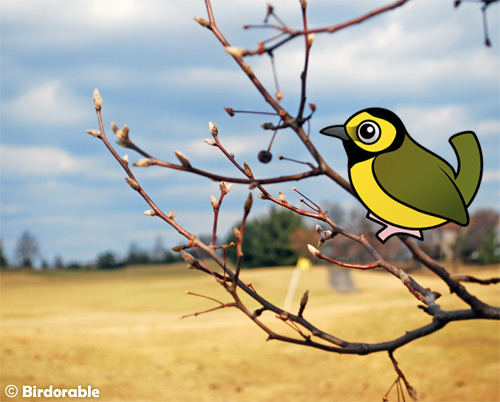 A new bird that we've added to Birdorable is the Hooded Warbler, a beautiful bird in the New World warbler family. These yellow cuties breed across eastern North America and winter in Central America. Males are striking with their black hoods and bright yellow faces. Hooded Warblers prefer shaded habitats and this may be the reason why they have larger eyes than most other warblers in the United States. The cute large eyes stand out boldley on its yellow face. Part of its scientific name, citrina, refers to its dazzling yellow color. This is our totally cute Birdorable Hooded Warbler.
Below are two great photos of a Hooded Warbler by Birdfreak.com, which is one of our favorite bird blogs.
Have you ever seen a Hooded Warbler?