The Birdorable Common Eider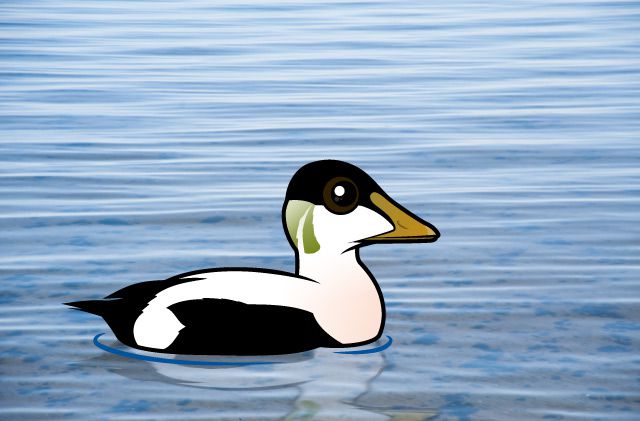 The Common Eider is the first new species that we're adding to Birdorable in 2009. It is a beautiful bird with some striking features. The male is unmistakable with its black and white plumage and green nape. You can find this cutie on the northern coasts of Europe and North America.
Did you know that this bird was involved in one of the first ever bird protection laws? The colony of eiders living on the Farne Islands in Northumberland in England has been protected since the year 676, when Saint Cuthbert of Lindisfarne, patron saint of Northumberland, chose the bird as the county's emblem bird. Eider ducks are still called Cuddy Ducks in modern Northumbrian dialects, "Cuddy" being the familiar form of "Cuthbert".