In The Wild: Birdorable Rose-ringed Parakeet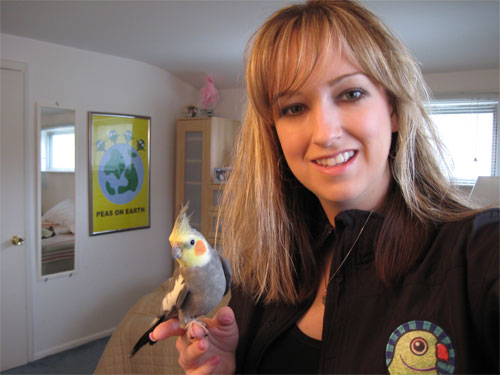 Michelle is wearing a Birdorable Rose-ringed Parakeet
performance jacket
. She sent us the following message:
"I just wanted to send you a note and let you know that my mom ordered the Indian Ringneck performance jacket for me for Christmas and it is WONDERFUL!!!!! I love it! I also manage an exotic parrot store and am wearing it to the store!"
Thank you Michelle for your kind words and sending us this nice photo.