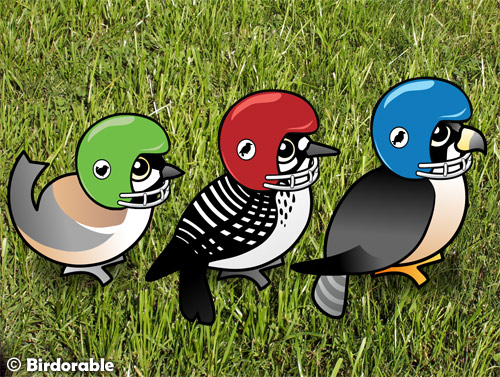 Mass Audubon's Superbowl of Birding IV
will take place this Saturday from 5am to 5pm. The Superbowl of Birding is a 12-hour competition in Massachusetts whereby different teams try to find as many birds as possible during the day. Different birds are worth different points and prizes will be awarded in nine different categories. We'll be rooting for one of the teams participating in this year's competition: the
Bloggerhead Kingbirds
. The team is made up of birding bloggers
Christopher
,
Patrick
,
Corey
,
Quintus
and
N8
. Christopher contacted us earlier this week to make a logo for their team, which we were very happy to do! He requested a Loggerhead Kingbird with a laptop and binoculars and here's the result: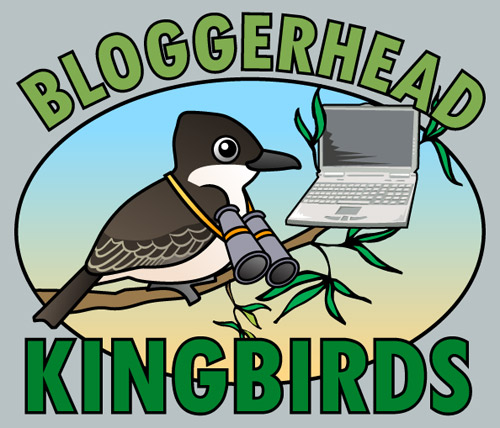 You can read more about the team here:
http://natureblognetwork.com/blog/nature-blogging-20/
. Good luck Bloggerhead Kingbirds!