The common Common Pheasant
The Common Pheasant is one of the newest birds we've added to Birdorable. Look at the plumage on this guy!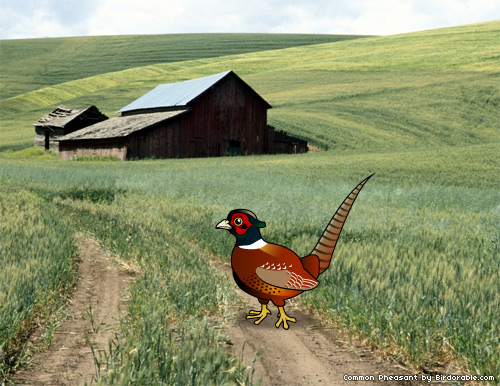 And here are some close-ups:
Common Pheasants have been introduced into the wild all over the world; they are native to large parts of Asia and parts of Europe. Across much of the world they are common indeed and might be the most common species of pheasant globally. Although not native, the Common Pheasant is the state bird of South Dakota. You can find our cute Birdorable Common Pheasant t-shirts and gifts here.