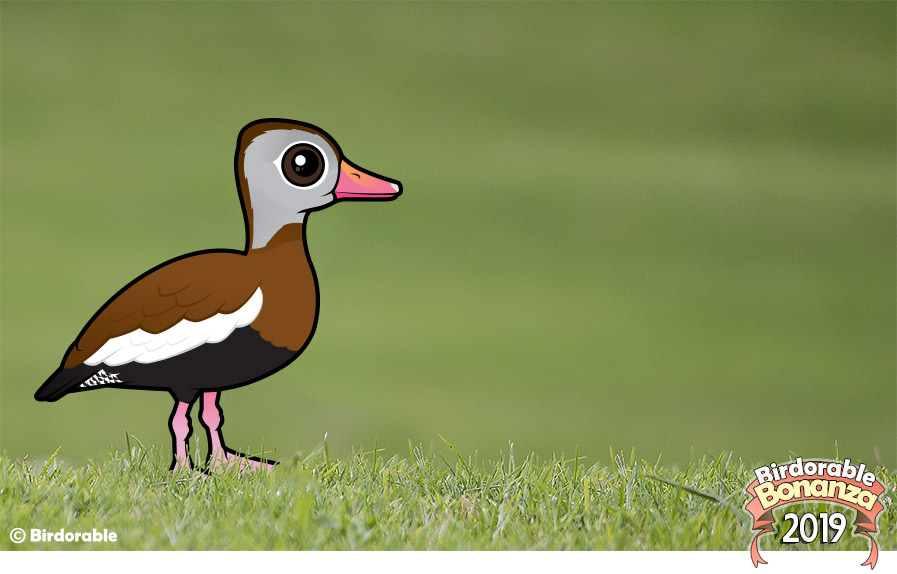 Today's new Birdorable bird joins our duck family! We are introducing the Black-bellied Whistling-Duck!
Black-bellied Whistling-Ducks nest in tree cavities and will use nest boxes. They can often be found perching in trees. In fact, they used to be known as Black-bellied Tree Ducks. There are 8 species of Whistling-Duck in the world. They are named for their unmistakable whistling calls.
The Black-bellied Whistling-Duck is a striking species of duck with a visually pleasing mix of black, white, and chestnut to its plumage. In addition, they have a bright pink-orange bill and feet, making them easy to distinguish from other species of duck.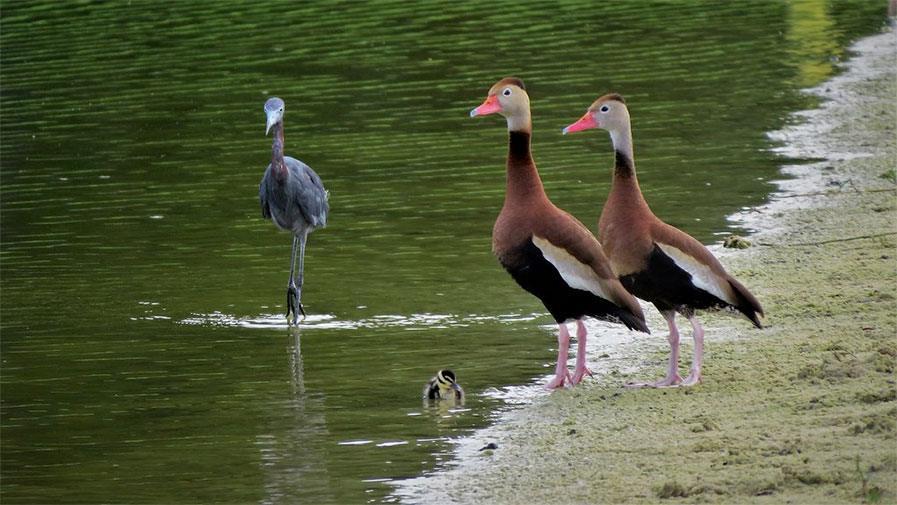 Tomorrow's new Birdorable species is a really new species -- only recently officially described by science. Can you guess this species, first found in Borneo over 10 years ago?