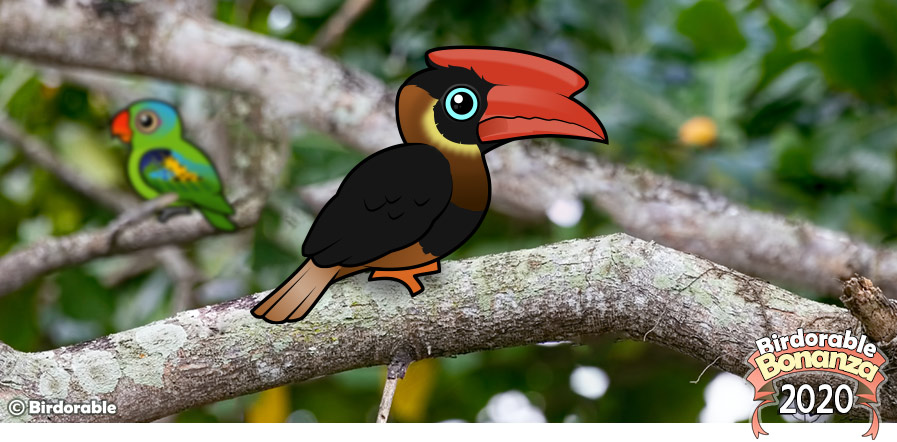 Today's new species is one of 10 hornbill species found in the Philippines. The Rufous Hornbill is a Philippine endemic found in forest habitat across 11 of the nations' islands. It is also known as the Philippine Hornbill.
There is little known to science about Rufous Hornbills as they have not been studied in detail. Not much is known of their behaviors. They feed on a varied diet including fruit, seeds, and insects.
There are three subspecies of Rufous Hornbill. Our bird is of the Northern race (Buceros hydrocorax hydrocorax). These have an all-red bill. Northern birds have either red or blue eyes. Southern birds are in two subspecies (Buceros hydrocorax mindanensis and Buceros hydrocorax semigaleatus). These birds have yellow on the lower part of the bill and all have blue eyes. Some taxonomies split the Northern and Southern birds into two separate species.
Rufous Hornbills are vulnerable to extinction due to habitat loss and illegal hunting, with a decreasing population trend.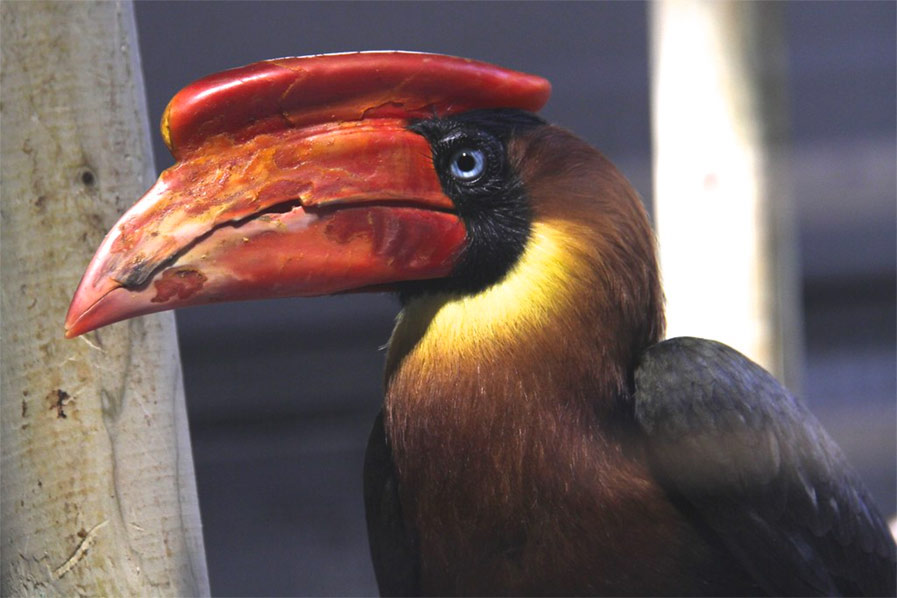 Tomorrow's new bird is a common species found across sub-Saharan Africa. These widespread doves are named for a plumage attribute – can you guess the species?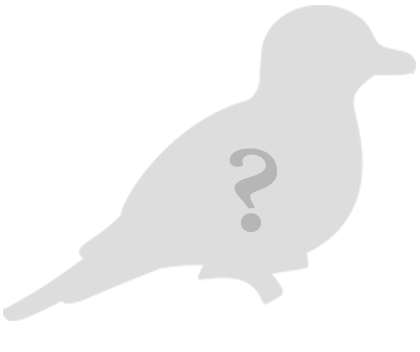 Cute Rufous Hornbill Gifts