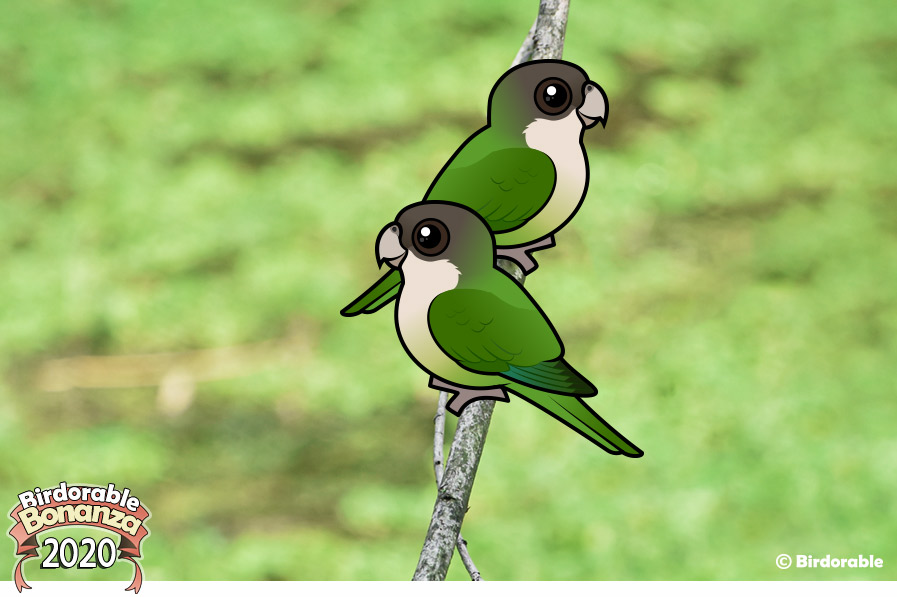 Today's new species is found in scrubland habitat in parts of Argentina and Bolivia. Welcome the Birdorable Grey-hooded Parakeet!
This cute species is known by other names in aviculture: Aymara Parakeet or Sierra Parakeet. Aymara refers to people local to part of the birds' range, in the high plateau region around Lake Titicaca. A Sierra is a chain of mountains, again referring to the type of habitat where these parakeets are found in the wild.
Grey-hooded Parakeets feed on plant material, including seeds, fruits, nuts, and berries.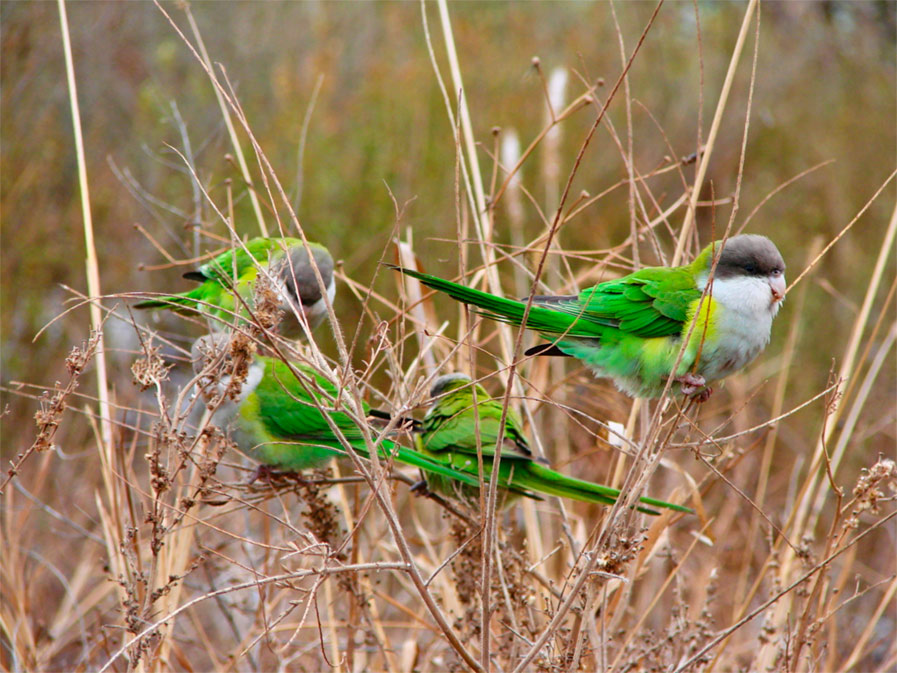 Tomorrow we'll introduce an extremely high-flying species of goose found in parts of Asia. This bird is named for a pattern found on the back of its head. Can you guess what it is?
Cute Grey-hooded Parakeet Gifts