Bonanza Bird #14: Common Moorhen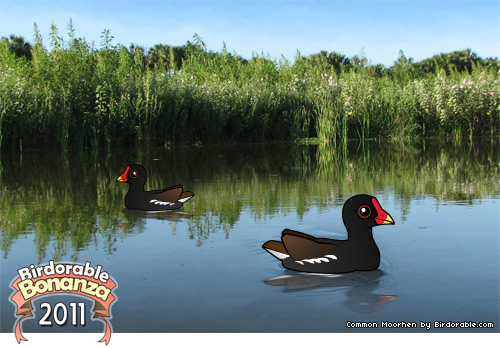 For 19 days we're adding a new Birdorable bird every day as part of our Birdorable Bonanza 2011. We're counting up to revealing our 350th species! Today's bird is the Common Moorhen.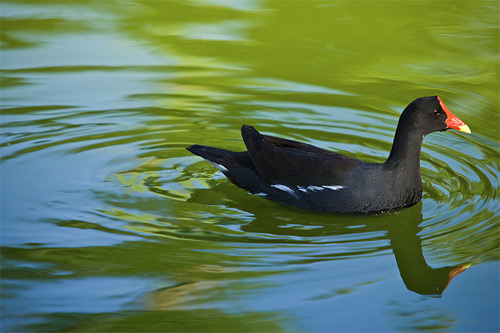 The Common Moorhen is a species of rail that has a wide range. They live across parts of Europe, Asia, and Africa. The similar North American Common Gallinule was recently split from the Common Moorhen. Common Moorhens have dark, chubby bodies supported by yellow legs and relatively enormous feet. They have a prominent red facial shield as well.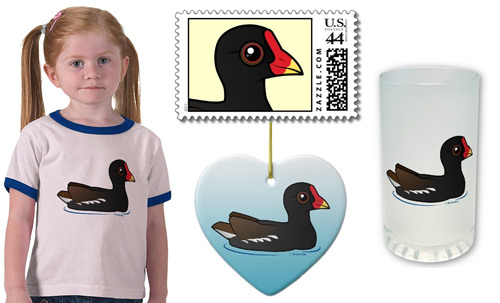 Tomorrow's bird can be easily recognized from the black line under its chin. Can you guess what it will be?