T-Shirt Tuesday: Barred Owl
This week's featured t-shirt design is our Birdorable Barred Owl shown here on a kids organic t-shirt. This will make a great gift for bird lovers, birdwatchers and owl fans.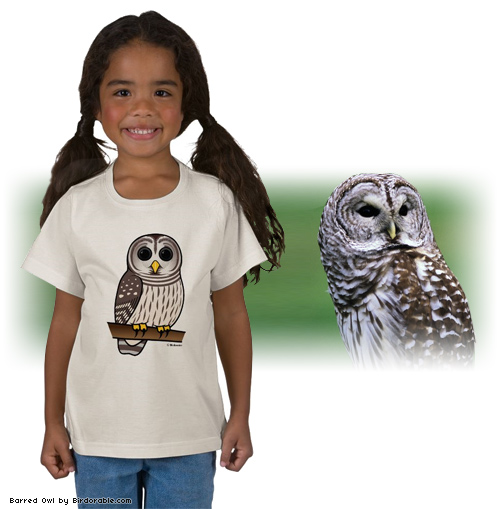 You might know that Birdorable's very own Amy is a huge fan of Barred Owls. She was lucky enough to get to work with birds of prey by following a raptor course at a local rehabilitation center, Flint Creek Wildlife Rehabilitation, earlier this year. FCWR has one education Barred Owl in residence, Meepy, who was easily Amy's favorite. Isn't she gorgeous?