The Princess Parrot - a 'royal' beauty!
The beautiful Princess Parrot is one of the latest new birds we have added to Birdorable. Princess Parrots are colorful birds with green bodies, pink throats, blue crowns, green shoulders, reddish bills, and blue rumps. They are native to Australia.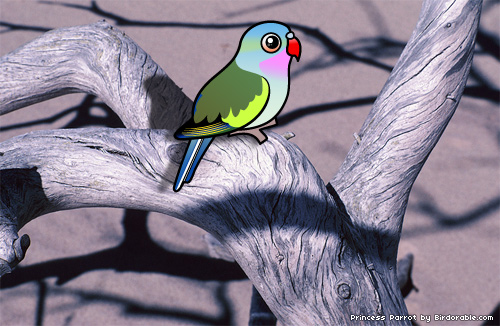 The Princess Parrot has several alternative names, including Queen Alexandra Parrot, Queen Alexandra Parakeet, Alexandra's Parakeet, and Princess of Wales Parakeet. These all refer to the Princess Alexandra of Denmark, for whom the species was named. [In case you don't know your royalty: Alexandra was mother to King George V, who was father to King George VI, who was father to the current Queen Elizabeth II.] If you love these beautiful parrots, be sure to check out our Princess Parrot gifts in the shop!