Witchety, witchety, witchety!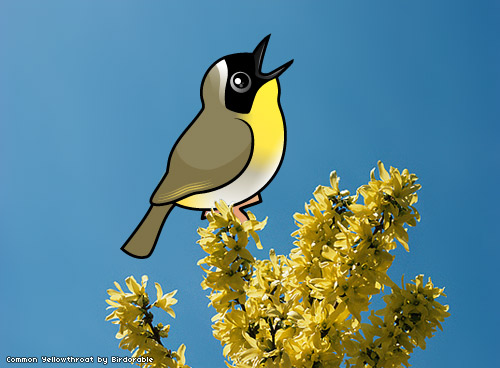 The Common Yellowthroat is one of our favorite warblers. They have been arriving here in northern Illinois these last few weeks and we see and hear them every time we go on a walk. This morning we saw several of them at the Magic Hedge in Chicago. These beautiful birds breed in large parts of the United States and southern Canada and they spend the winter in Mexico and Central America. Males stand out with their large black mask and you can often hear their musical "Witchety, witchety, witchety" song.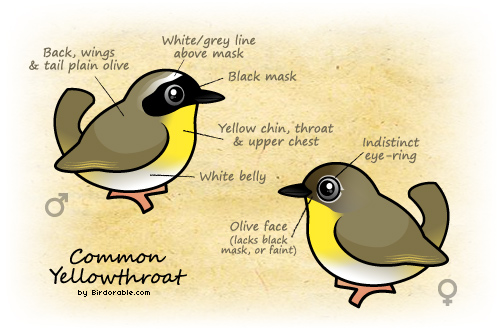 Check out our cute Birdorable Common Yellowthroat apparel & gifts.