Bonanza Bird #17: Roadside Hawk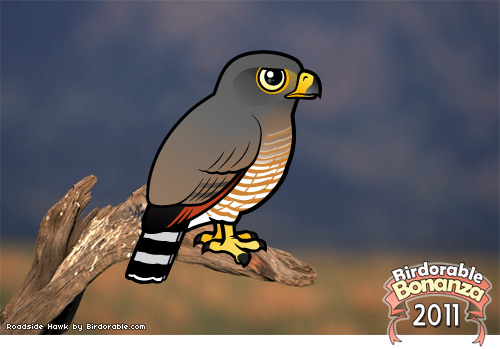 Just two more days -- we've almost reached the end of Birdorable Bonanza 2011. Today's new bird species is the Roadside Hawk!

GAVIÃO-CARIJÓ ( Rupornis magnirostris ) by Dario Sanches
The Roadside Hawk is the smallest species of Buteo, a family that also includes Red-tailed Hawks and Broad-winged Hawks. Roadside Hawks are found throughout parts of Central and South America. Despite their urban-sounding name, they are highly adaptive and can be found nesting in a wide variety of habitats.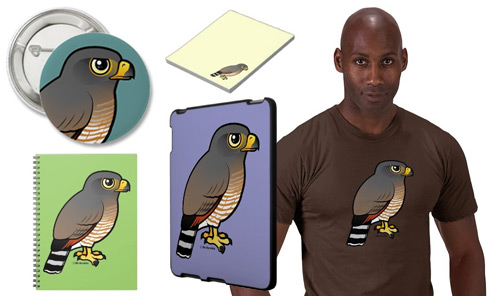 Tomorrow's bird has a large red crest and lives in North America. Can you guess what it will be?